Promotion Duration: October 13 – November 10
Daeva Pass Season 5 has arrived, and with it Daevas once again have the chance to efficiently acquire new rewards, including a new exclusive cosmetic!
Contents
The Daeva Pass rewards will primarily be composed of items to aid you in your adventures throughout Atreia. Those who are able to reach the final level of the Premium Daeva Pass will be rewarded with the exclusive "Fairy Tale Outfit" and "Fairy Tale Wings" cosmetic featured below: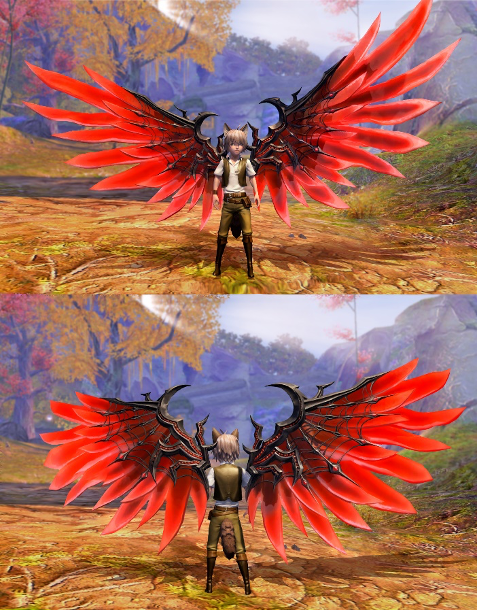 This season, we are also introducing the Beginners Pass! This is a pass designed specifically for players who are beginning their journey, so it is only available for players who are level 1~10 at the start of the season. The premium beginners pass has a reduced price and can only be purchased once.
Colors
In addition to the Fairy Tale outfits, Free and Premium Daeva Pass members alike will be able to receive colors as a part of their Daeva Pass Season 5 rewards:
Free:
"Dye: Deep Blue"
"Dye: Olive Green"
Premium:
"Dye: True Black"
"Dye: True Red"
Motion Cards
Premium:
"[Emotion Card] X Sign"
"[Motion Card] Hand Fan"
Pets
Premium:
30-Day Fastidious Shugo Boy's Egg (30-day, 24 storage slots)
Free:
"Sea Drakie Egg" (30-day, enemy alert)
_________________________
We hope you are looking forward to this next Daeva Pass and its new cosmetic rewards!